A heaven on earth Best safe place to visit in #coronavirus "Hunza Valley"
Hunza "A mountainous valley" in the Gilgit-Baltistan located in the extreme northern part of the region, bordering Afghanistan's Wakhan transit and China's Xinjiang region. It is considered as a heaven on earth due to its beautiful scenery.
Why you should visit Hunza Valley?
The Safest Valley in COVID-19
Hunza is a safe valley. People are non-violent and tolerant. The communal and interfaith harmony is at its best in the Hunza Valley, where shared cultural values ​​are more important than communities and religions.
Pooled values ​​and civic engagement tie the people together. In simple terms, Hunza is a manifestation of humanism and social harmony, far beyond the extremism, terrorism, and fundamentalism we find in the plains of Pakistan. Music, traditional dances and folk songs created creative spaces for people. Any conflict is prevented by social interference, that's why the crime rate is relatively low in the Hunza Valley.
The culture and people of the beautiful valley
The culture of the people of the Hunza Valley (Baltistan) is very much formed, and they find themselves in a great deal of excitement. They respect all kinds of diversity, which they used to strengthen society and create opportunities. Hunza's people speak three different, local languages, but don't worry, they are fluent in English and Urdu.
The people of Hunza are polite, friendly, cheerful and helpful. The inspiring thing in them is that they practice gender equality. You see women working with men as shoppers, architects, teachers, managers, businessmen and what not. Even better, Hunza has one of the highest literacy rates in Pakistan.
Hunza's women are famous for climbing mountains, matching the world's top universities and setting an example in almost any profession. Also, the people of Hunza have preserved their heritage sites exactly. Their rich culture is evident in their behaviors, values, beliefs, music, dance, clothing, accessories, buildings and food.
Mountains in the valley
The Hunza Valley is famous for its mountains. Although the Rakaposhi is located in the neighboring Nagar area, most people are eager to get some glimpse of the rocky mountain wall of the Rakaposhi Mountain. You can see the peak in front of you from Karim Abad, Hunza. Other famous mountains of Hunza include Passu Peak, Ultar Peak, Kuksel Sar, Shisper Peak, Gulimt Tower, and the Destghel Head. Many of these mountains wear snow curtains for most of the year.
Cultural festivals held in the valley
Hunza is also known as the land of festivals. If you want to enjoy the rich culture of Hunza, you should attend one of the annual cultural festivals this summer. If you are lucky enough to visit one of the following famous fairs in the Hunza Valley. Most of these festivals are held every year.
Silk Route Cultural Festival
Khunjerab Pamir Cultural Festival
Pakistan Independent Day Celebration
Gianni Festival
Traditional Cuisines
Accommodation and dining facilities are important when it comes to your vacation, and the good news is that you will find a large number of hotels in Hunza. Although most hotels offer basic amenities, some offer luxury services. In Central Hunza, you can find reasonably priced hotels in Karimabad and Aliabad.
In Upper Hunza, you will find good accommodation facilities in Gillett, Paso, and Sost. Most of these hotels also offer information about brewing and drop services, restaurant facilities and local landmarks. If you want to find local areas, don't forget to ask the hotel staff to arrange a local guide for you.
Hunza is known for its traditional cuisine, available at select restaurants in Upper Hunza and a few hotels in Upper Hunza. However, this does not mean that you will not have the opportunity to eat your favorite Pakistani dish. Restaurant chefs in Hunza also specialize in preparing Pakistani and Chinese dishes.
In Central Hunza, you will come to abundant hotels to treat your taste buds. However, in Upper Hunza, you will have to dine in a hotel-owned restaurant where you can stay. People have now realized the opportunity and, though, are in the process of opening restaurants in Guelph and Sustain.
Khunjrab Pass and Khunjrab National Park
Khunjrab Pass and Khunjrab National Park are more reasons why you should visit Hunza Valley. The Khunjerab Pass is located 15,397 feet (4.69 km) above sea level, making it the Karakorum Mountains and the highest mountain pass in Pakistan. And of course, this is the dilemma where Pakistan meets its brother China. The government has declared Khunjrab and its adjoining areas a national park.
Biological diversity is abundant in the Khunjarb National Park. Wild animals such as ixes, lynx, marchers, blue sheep, foxes, wolves, chakors, snow leopards and brown and black bears are found in Khunjerab National Park. If you were lucky, you would find the max or perhaps an ice leopard in the park.
Beautiful Lakes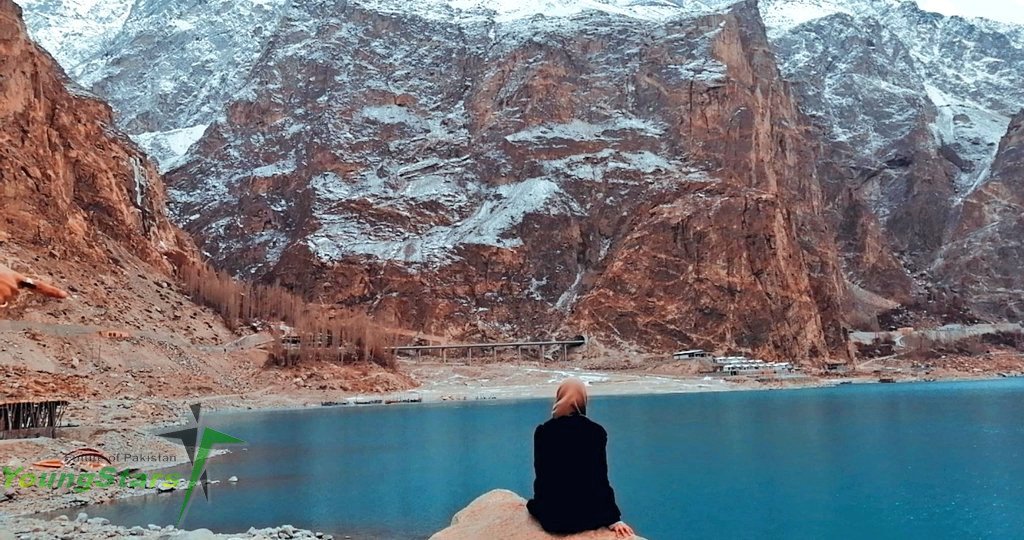 Upper Hunza, known as the Gojal Valley, is famous for its lakes. Who does not know about Attabad Lake? Yes, the famous lake valley is located in Gojal. The lake was formed in 2010 as a result of widespread erosion that halted the flow of water into the Hunza River and led to the Attabad Lake, which is now a popular tourist destination and picnic spot. Occurs from Lake Attabad is a great place for boat lovers.
And then there is the famous Borith Lake, which is beautifully penetrated at a high point above KKH, called Boret Village. This lake is a hot spot for migratory birds (especially Siberian ducks), and a great opportunity for you to test your swimming skills.
Forts
Hunza is a valley of fortresses. The most famous of Hunza's fort is Balt-e-Fort and Elite-Fort. The 700-year-old Billet fort was founded in 1 CE by the then ruler of Hunza to defend his king from the then ruler of neighboring Nagar. The fort is well-preserved and has been on the UNESCO World Heritage List since 2004.
Altit Fort is famous for its architectural design. Standing high on a serious rock, the Baltit Fort has been the home of the hereditary rulers of the former Hunza state for centuries. The fort is 1,100 years old.
There is also a third, lesser-known fort in Hunza Valley known as the Andra Fort. Located in the Gulistan Valley (Gojal Valley), although the fort is not very well-known and is not well-preserved, the remains of the fort are a symbol of some interesting stories and symbols. What is more interesting is that you can see the whole area bird from Andhra fort because it is situated on a very high hill. You will love the amazing views of Lake Attabad from the Andhra fort.
Gandhara Festival 2020 l Heritage and Cultural Tourism of Pakistan
Spectacular Views
If you haven't been duped, you haven't seen the chunks. Located approximately 2800 meters above sea level, Duikar has recently established a famous milestone in the Hunza Valley. It is said to be the tallest village in the area. It takes about 25 minutes by jeep to reach Duikar from Karimabad.
From Duiker, you can get spectacular views of the Karakorum River Hunts and the rolling ribbon. Other treats include the epic ideas of apocalypse and the golden peak. But Duikar is more famous for something else. Well, people from all over the world visit the Duikar just to enjoy the spectacular sunrise and sunset. Ultra Meadow is another invitation.
Original jewel of the valley "fruit orchards"
Hunza is an agricultural society and the fruits in Hunza are the original jewelry of the beautiful valley. As you approach the valley you will see huge fruit orchards. Hunza Valley is home to fruit apricots. In summer, you can see that almost all the houses in the apricot area are laid on the roofs, so they can be dried for use during the winter. Other popular fruits found in Hunza include cherries, apples, berries, grapes, peaches, pears and what not. The valley is also known for its dry fruits and nuts.
Climate
Chilli's climate is mild in summer. Temperatures reach a high of 31 ° C in central Hunza from July to August. If you are looking for warm weather during your holidays, spend more time in Gujal Valley (Upper Hunza) as it is cooler in the summer as well.
Pak-China Friendship Tunnel
Opening in 2015, the Pak-China Friendship Tunnel connects the Gojal Valley to Central Hunza. The KHH disaster that resulted from the 2010 inhabited land sliding resulted in the closure of the area for more than five years. Tunnels were specially built to overlook Lake Attabad. Until recently, people used to go and sail by boat. The series of 5 tunnels (7 km long) has now become a milestone for tourists. Traveling through tunnels is no less an adventure.
Glaciers
Some of Pakistan's most famous and tallest Glacier Valleys are found in Hunza. Hunza's famous glaciers include the famous Borith Glacier, Hussaini / Gulkin Glacier, and the Passu Glacier. They are all located in the Glacier Valley Gojal. These glaciers are feeding the Hunza River, although the pace with which climate change is melting has accelerated, raising fears that people will one day lose their water sources. Anyway, the glaciers in Upper Hunza attract thousands of domestic and international tourists every year. There are many trekking opportunities in the Hunza Valley.