Gen. Nadeem replaces Lt. Gen. Faiz Hameed as the head of the country's premier intelligence agency. Including new appointments to the Karachi, Peshawar, and Gujranwala corps commanders.
But the most important appointment was the change of command at ISI headquarters, often called Abpara. Prime Minister Imran Khan and the media wing of the army approved the appointment of DG confirmed the move in an official handout.
Retired DG ISI General Faiz has been posted as Corps Commander Peshawar. He headed the ISI for 27 months, overseeing the US withdrawal from Afghanistan and engaging in behind-the-scenes negotiations. The aim is to improve relations between Pakistan and India.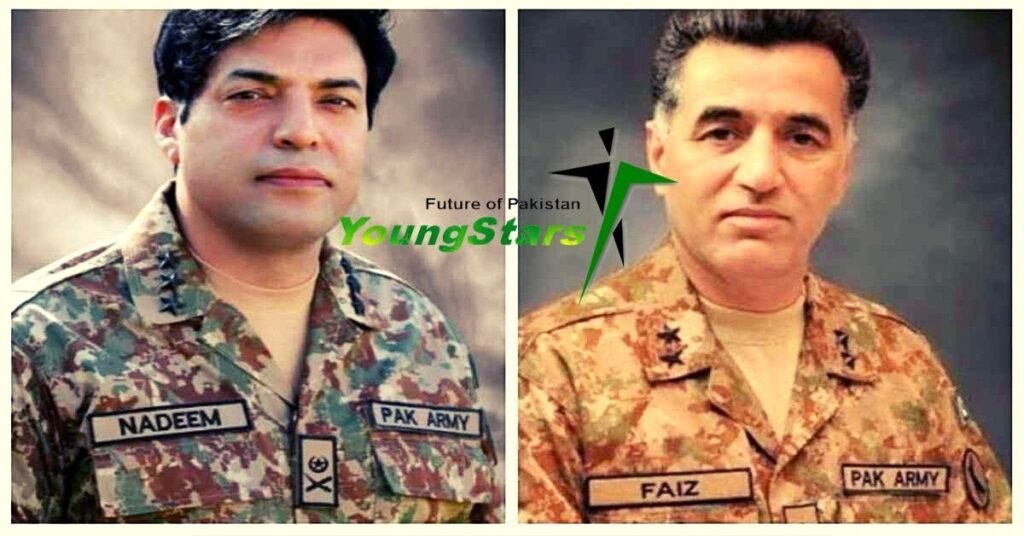 He has previously served as DG Counter-Intelligence within the ISI, a key position that takes care of internal security.
The change and appointment of DG ISI were made because General Faiz has not yet commanded the corps, a condition for qualifying for the post of Army Chief. He will join the ranks of the four most senior generals in November 2022, when the extended term of the current army chief expires.
General Faiz served five years as a military commander in the ISI. He served as director-general of internal security for two years before taking over the spy agency for the rest of his time at the ISI. Hameed has been very busy in Afghanistan in recent months and, as Peshawar Corps Commander. He will probably be in a better position to help the Pakistani army on Afghan issues.

He drew attention in 2017 to a protest in Islamabad by the religious party Tehreek-e-Lubaik Pakistan, which changed the affidavit that candidates must submit during the election. After 22 days of protests, that included violence. General Faiz took part in negotiations that resulted in an agreement, which he officially signed as a witness.

According to ISPR, the incoming DG ISI was commissioned in the Light Anti-Tank Battalion of the Punjab Regiment. According to ISPR, he has diverse experience in command, staff, and instructional assignments.
He is a graduate of the Combined Arms Center, UK. Staff College, Quetta, Advanced Staff Course, UK, NDU, Islamabad, APCSS, USA, and Royal College of Defence Studies, UK. He holds a master's degree from King's College, London, and NDU Islamabad.

The ISPR statement said the general has extensive command experience in both conventional and sub-conventional threat environments. He had served in Balochistan for a long time besides commanding on both the western border and the LOC.
General Nadeem commanded an infantry brigade in South Waziristan Agency, Kurram Agency, and an infantry brigade in Hangu during Operation Zarb-e-Azb and was IGFC Balochistan during Operation Redalfsad.
He has been an instructor in PMA, Staff College, and NDU. General has been the Commandant of Staff College Quetta. He has also been the Chief of Staff of 5 Corps. His last job was as Commander 5 Corps Sindh.

ISI is one of Pakistan's leading intelligence agencies tasked with dealing with internal and external threats. Ideologically, its head reports to the Prime Minister. The incoming head of ISI will have his hands full in tackling many challenges, especially the Afghan situation and the tension with India.

Meanwhile, Lieutenant General Muhammad Amir has been appointed Commander Gujranwala Corps. Lieutenant General Syed Asim Munir Quarter Master General (QMG), Lieutenant General Muhammad Saeed has been appointed Commander Karachi Corps and Lieutenant General Noman Mahmood has been appointed President NDU.

According to ISPR, Major General Muhammad Asim Malik has been promoted to Lieutenant General and has been appointed Adjutant General of Pakistan Army.